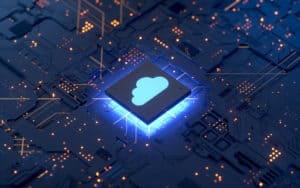 Bloomberg and Google Cloud have confirmed a new collaboration to give their mutual customers access to B-PIPE, Bloomberg's real-time market data feed, to power front, middle and back-office applications and systems for trading, execution, and risk management.
B-PIPE offers global real-time access to consolidated market data covering over 35 million instruments, 330 exchanges and 80 billion ticks a day – the only financial data provider to do so.
Access through Google Cloud infrastructure will offer customers the chance to make investing decisions faster and assess execution quality, measuring risk in real-time. The Google Cloud B-PIPE connectivity model uses Bloomberg's Open API (BLPAPI), providing consistency and resiliency for hybrid and multi-cloud deployment strategies.
 In addition to streaming B-PIPE market data, Bloomberg offers multiple services natively in Google Cloud that can help traders, quants and data scientists evolve their strategies. These tools and services include Bloomberg's textual news and news analytics; new issues notification service; and real-time volatility service. Bloomberg's Liquidity Assessment tool (LQA) is also accessible as part of B-PIPE on Google Cloud, giving a quantitative evaluation of market liquidity across multiple asset classes. 
"As data scientists look to embed more sophisticated analytics within front-office applications, they need seamless access to high-quality real-time data in the cloud without compromising reliability, performance or cost," said Cory Albert, global head of cloud strategy for Bloomberg's Enterprise Data division.
"Data is the driving force behind the growth of the financial markets," added Philip Moyer, vice president, strategic industries, Google Cloud. "We are thrilled to work with Bloomberg to enable access to the industry's leading real-time market data through Google Cloud's secure, sustainable and scalable infrastructure."