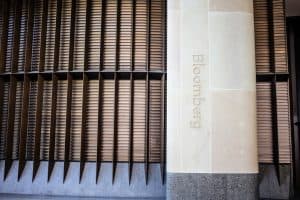 Bloomberg has launched a new data service with NEX Group that aims to establish the most liquid and transparent reference for US Treasuries and interest rate swaps.
Known as Bloomberg Capital Markets Package, the service will combine NEX's BrokerTec US Treasuries data with USD spread-over data from Tradition's swap execution facility (SEF) Trad-X platform.
In the interest rate swaps market around 70% of volume is traded in spread-overs, meaning transparent US Treasuries pricing data is essential to market participants.
"As the industry increasingly places emphasis on objective and easily verifiable data for benchmarks, it's important for us to provide access to electronic transaction-based data from these platforms," said Philip Cenatiempo, head of corporate strategy at Bloomberg.
NEX BrokerTec's platform is considered one of the most reliable for standard pricing information for markets across US Treasury benchmarks, enabling 80% and a majority share of daily trading volume, according to statistics from Greenwich Associates.
Historically, NEX BrokerTec – formerly ICAP – has provided its US Treasuries and interest rate swaps data to Thomson Reuters as part of its 19901 data package, although the deal is to come to an end this month.
According to the Financial Times, Thomson Reuters will use Treasury data from Tradeweb's interdealer marketplace Dealerweb as well as data from BrokerTec interest rate swaps prices provided by ICAP.
"Our goal is to offer our clients the most liquid and comprehensive US Treasury data in the market through the delivery method most useful to their individual needs," Kevin Taylor, managing director of NEX Data, commented.
Scott Fitzpatrick, CEO of Tradition SEF and global head of Tradition market data, added that the resultant data from the interest rate swap platform Trad-X and BrokerTec's US Treasury platform, will provide robust and dependable pricing.
The data from NEX BrokerTec and Tradition's SEF, which has launched today, will be available via the Bloomberg Terminal and as a data feed.