BNP Paribas has completed the transfer of clients, technology and key staff from Deutsche Bank's global prime finance and electronic equities, two and a half years after agreeing the deal.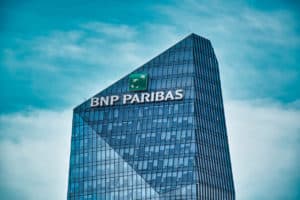 The combined unit – along with the recently announced referral of clients from Credit Suisse – is set to propel BNP Paribas into the top tier of prime brokers: alongside the likes of Goldman Sachs, JP Morgan and Morgan Stanley. 
"By leveraging the strengths of the integrated platform, BNP Paribas is well-positioned to become the leading European Prime Services player on the global stage, establishing the new standard in prime services and electronic equities," said Olivier Osty, head of global markets, BNP Paribas. 
"This platform, along with the acquisition of Exane and the referral agreement to provide continuity of service to clients of Credit Suisse's Prime Services and Derivatives Clearing business, enable BNP Paribas to offer Institutional and Corporate clients globally a strong alternative to the US banks in Prime Services and Global Equities." 
The bank said that in terms of IT and Operations, the integrated platform has been one of the most complex projects in the banking industry over the past few years.  
BNP Paribas agreed to take on Deutsche Bank's clients in July 2019 after the German institution confirmed it would exit equities sales and trading and prime finance in a major restructure. Almost $200 billion of assets was expected to move to BNP Paribas as part of the deal. 
Over the course of the past two years, BNP Paribas has transferred approximately 900 staff globally from Deutsche Bank. However, the completion of the transaction and integration has been slightly behind schedule, with the original date targeting summer 2020. 
In November 2021, BNP Paribas received another boost to its prime services business when Credit Suisse signed a referral agreement with the French bank for its prime services and derivatives clearing customers following its exit from the business stemming from the Archegos debacle.
In the Prime Brokerage survey run by The TRADE's sister publication, Global Custodian, BNP Paribas has posted impressive results in recent years, including exceeding the market average of 5.88 in 2021 with a client feedback score of 6.07. In 2020 the bank scored 6.23.