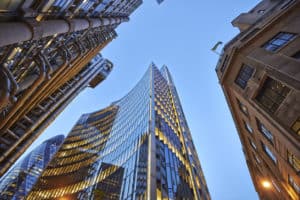 The Financial Conduct Authority (FCA) has appointed Stephan McGoldrick to be responsible for trading and wholesale conduct policy at the firm; effective from 1 September this year.
McGoldrick currently serves at BNP Paribas CIB in a GM regulatory affairs role and has been with the bank for just over a year.
Prior to that, he served at Deutsche Bank for nearly 22 years, most recently serving in its global prime finance transition unit and before that in the bank's global markets equities division, dealing with market structure and strategic investments.
McGoldrick's career began at NatWest Markets, where he served as a derivatives broker for eight years.
In addition, McGoldrick has served on various boards including those of Association for Financial Markets in Europe (AFME) and Turquoise.
"Many of you will know that this move has been a long held ambition but, with the opportunities that the UK is now afforded by the Brexit freedoms, it feels like perfect timing to start my dream job," said McGoldrick in a LinkedIn post announcing his appointment.
"There is important work to be done to optimise capital markets for issuers and investors, so I am proud to have been given this opportunity to help in whatever way I can."
Earlier this month, the FCA established a new secondary markets committee to support its wholesale secondary markets work in equities, derivatives, fixed income and commodity derivatives.
Among the 20 individuals appointed as members of the committee are various heads of trading, including: Alex Skrine, director of electronic trading at Winterflood Securities; Daniel Mayston, managing director, EMEA head of electronic trading and market structure at BlackRock and Edwards Wicks, global head of trading at L&G Investment Management. As well as group head of securities trading at LSEG and CEO of Turquoise Global Holdings, Robert Barners.