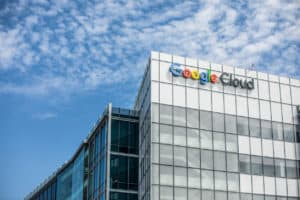 BNY Mellon has partnered with Google Cloud on a data analytics model to help traders predict billions of dollars' worth of daily settlement failures in the US treasury market. 
The initiative will see BNY Mellon leverage Google Cloud data analytics, artificial intelligence (AI) and machine learning technologies to develop new collateral management and liquidity solutions, helping clients to achieve significant capital savings. 
The $20 trillion US treasury market is the largest and most liquid bond market in the world, used as a barometer for asset quality and a basis for pricing and hedging other assets. On a typical day, approximately 2% of transactions fail to settle.
Settlement fails in the US treasury market have become a significant area of focus for custodians to address. In September 2019, disruption in the repo markets caused daily incidence of treasury fails to spike twice above $100 billion, according to data from the DTCC, more than double the average in late 2019.  
Most recently during the height of the COVID-19 crisis, demand for cash and cash-like instruments such as treasuries was drastically higher than normal, compounding the issue of settlement fails. 
BNY Mellon predicts its new initiative will help traders predict approximately 40% of settlement failures in Fed-eligible securities, with a roughly 90% accuracy.
"A settlement failure occurs when a buyer and seller fail to exchange cash and securities by the close of business on the scheduled settlement date," said Brian Ruane, CEO of BNY Mellon Clearance & Collateral Management. 
"This prediction model could be a game-changer for market participants and is a tremendous showcase of how we are leveraging emerging technologies, such as the public cloud, to accelerate the delivery of meaningful solutions for our clients."
The collaboration is the latest from BNY Mellon as it looks to leverage new capabilities from some of the industry's largest technology providers. Last year, it partnered with Microsoft Azure to offer three new services on its cloud platform including a new data vault, fund distribution analytics and environmental, social and governance analytics.
The investment bank also stated it is developing AI-powered solutions for securities lending, liquidity forecasting, dynamic controls for pricing, anomaly detection for transactions, and automated document processing.
It plans to make further use of the Google Cloud to support more development environments, making code delivery quicker and reducing infrastructure costs.
"BNY Mellon is building on its existing capabilities, using the latest cloud technologies to test and refine its approach to reduce treasury settlement failures, ultimately helping its clients save money and helping transform the US treasury market," said Rob Enslin, president of Google Cloud. 
"We're proud to have helped BNY Mellon use our leading data analytics and artificial intelligence technologies to transform the settlement and clearing process, and set an example for the industry overall."
Last year, Deutsche Bank launched a new service to provide early warnings to traders around settlement delays and potential failures in securities transactions. Powered by search technology firm Elastic, the bank said it would use machine learning and anomaly detection features to enable clients to avoid hefty financial penalties under the upcoming implementation of the Settlement Discipline Regime in Europe.