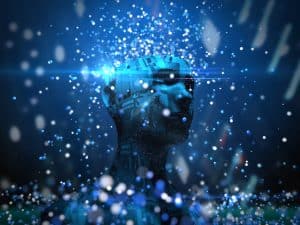 The artificial intelligence (AI) powered corporate bond trading platform from Broadridge, LTX, has secured a patent for its AI digital trading protocol technology. 
Named RFX, the digital proprietary trading protocol is designed to improve liquidity, efficiency, and execution offered by broker-dealers to their buy-side clients while also minimising information leakage. 
The newly patented technology also helps traders meet best execution requirements by allowing broker-dealers to identify and aggregate liquidity across natural buyers bidding for bonds.
Broadridge said it benefits institutional investors by helping them to understand pre-trade liquidity when trying to select a dealer with the strongest customer network.
"Our patented RFX protocol is the most significant improvement for corporate bond trading in the last 20 years since RFQ," said Jim Toffey, co-founder and chief executive of LTX.
Launched in June by Broadridge in partnership with Tradeweb founder Toffey, the LTX platform processes over $10 trillion in notional volume each day across over 40 dealer clients. The bond trading platform aims to digitise processes for broker-dealers providing liquidity to the buy-side. 
"Broadridge has been investing in the development of this technology for several years to help our dealer clients and their buy-side customers generate more efficiencies in the front office," said Chris Perry, president of Broadridge.
"This patent award recognises Broadridge's commitment to delivering innovative solutions that leverage next-gen technologies to help clients do business smarter and more efficiently."
Broadridge has launched several LTX initiatives in recent months as it looks to improve it liquidity offering for users. In October, it integrated LTX with the Charles River Investment Management System to digitise workflows for Charles River clients trading illiquid corporate bonds.