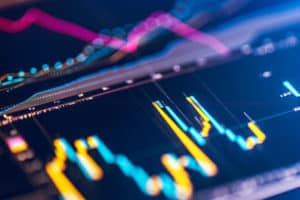 Broadridge Financial Solutions' artificial intelligence-driven digital trading platform, LTX, has successfully integrated with the Charles River Investment Management Solution (Charles River IMS).
The complete integration allows users of Charles River's order and execution management system (OEMS) to access aggregated liquidity more efficiently and leverage transparency and price discovery within their workflows via existing relationships with their dealers.
"Trading efficiently in corporate credit markets presents a number of unique challenges for investment firms," said Vidya Guruju, CFA, senior product manager at Charles River.
"The partnership with LTX empowers our buy-side clients with improved price discovery, a new source of differentiated liquidity and the ability to manage their entire trade lifecycle on one platform."
The LTX e-trading platform uses data science and RFX, its own patented trading protocol, to offer a more holistic view into pre-trade and post-trade liquidity for the buy-side and sell-side. As a result, the platform helps market participants facilitate natural liquidity discover and find best execution.
"The completed integration seamlessly incorporates LTX into the trading workflows of Charles River users to more effectively source liquidity and achieve best execution," said Jim Toffey, chief executive and co-founder of LTX.
"Together with Charles River's capabilities and long-standing reputation in the industry, and LTX's next-generation execution protocol, we will help institutional investors trade smarter."
In October last year, Broadridge integrated Itiviti's post-trade solution into its portfolio, order and investment management system to offer clients automation in their post-trade workflows.
The move followed Broadridge's $2.5 billion acquisition of Itiviti which also took place last year.