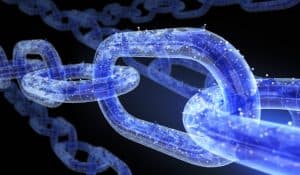 BSTX has received approval from the US Securities and Exchange Commission (SEC) as an equity trading facility of BOX Exchange.
BSTX, which is a joint venture of BOX Digital Markets and tZERO Group, claims to be the first fully-automated, price/time priority execution exchange for trading securities that is both regulated by the SEC and leverages existing private blockchain technologies.
US capital markets are expected to receive substantial benefits following the SEC ruling, including shorter times for exchange settlements and proprietary blockchain data feeds.
Participants, through the use of BSTX, will be able to elect accelerated settlement (T+0 or T+1) for securities listed on BSTX.
BSTX says that its approach is consistent with accelerated settlement capabilities currently supported by NSCC and DTC.
In addition a private, permissioned blockchain will be used by BSTX, making certain proprietary market data related to trading activity occurring on BSTX available to industry participants.
"We are eager to continue to work closely with the SEC to launch a fully regulated new exchange and to help provide capital markets with more modern tools for issuers and investors," said Lisa Fall, chief executive of BSTX.
"We are particularly grateful to our technology partner in this endeavor tZERO. We are looking forward to continuing to work with them to provide institutional grade trading technology to participants on BSTX."
As BSTX becomes the latest national securities exchange, it will set a new standard for the use of blockchain through the adoption of innovative technology for mainstream use cases.
BSTX will also provide new opportunities for more efficient allocation of issuer and investor capital, as well as serving as an industry sandbox.
"Our overarching goal is to empower developers and exchange observers to leverage the innovation and modern market structure currently being leveraged in crypto and blockchain technologies to come up with ideas to improve the listing and trading experience for all," noted Fall.
"Today's approval is only the start for BSTX. We are encouraged and energised by the outreach to date from both traditional and non-traditional finance participants. Utilising future rule filings, we plan to respond with a series of further innovations that will benefit both the issuer and trading communities."