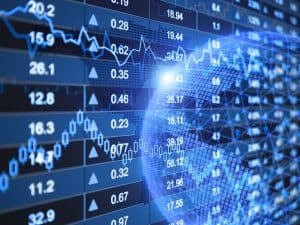 Foreign exchange (FX) settlement provider CLS has reported a growth in new business driven by buy-side institutions as firms seek to mitigate settlement risk across FX trading activities.
Throughout last year CLS said that it saw a 2.5% increase in new business for its FX settlement service known as CLSSettlement, and $130 billion in average daily settlement volume with 90% of the growth coming from buy-side firms.
At the same time increased volatility and further adoption by asset managers saw CLS increase average daily gross volume in 2018 by 12% compared to the year prior. The firm stated that the need for operational efficiency, high levels of risk management and the need for firms to mitigate settlement risk in FX, contributed to the rise in use of its CLSSettlement service.
"A key part of CLS's growth strategy has been to be more actively engaged with the buy-side to help drive wider participation in CLSSettlement. Our latest growth figures prove this strategy is working," said Joe Ziccarelli, head of sales at CLS.
"We hope to further build our buy-side community with the recent launches of solutions to improve post-trade processing, such as CLSNet and CLSTradeMonitor. These solutions allow buy-side participants to access CLS directly in order to benefit from operational process efficiencies and risk mitigation."
Speaking to The TRADE in October, CLS's chief strategy officer, Alan Marquard said that the buy-side is increasingly focused on managing settlement risk, and up until recently, CLS dealt almost exclusively with its settlement members, but has since been proactively talking with buy-side firms about the shift in focus.
"A key challenge for the buy-side is reducing costs. Part of that can be achieved through improving operational efficiency, but there is also a drive towards sophistication of understanding trade processes and quality of client service levels, as well as ensuring appropriate levels of risk mitigation and risk management," Marquard said at the time.