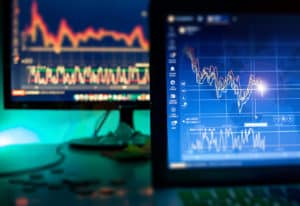 Executable streams for trading US Treasuries are gaining popularity with the buy-side according to a recent study, with asset managers expecting to up usage of the trading protocol in the near future.
A survey of investment firms carried out by consultancy and research firm, Aite Group, in partnership with The TRADE, found that 60% are most likely to initiate or increase usage of executable streams, or request-for-stream (RFS) protocols, to trade US Treasuries.
Senior analyst for Aite Group and author of the report, Audrey Blater, told The TRADE that while US Treasury trading for asset managers is still predominantly focused on using request-for-quote (RFQ) in a multi-dealer environment, "the tides are shifting" towards the adoption of more automated trading and newer protocols.
"Ninety-two percent of survey respondents who trade electronically do so using an RFQ today," Blater said. "Rather than continuing along this path, over the next 12-18 months, 60% of respondents said they were interested in initiating their use of the RFS protocol in addition to RFQ and voice trading.
"Over time I would expect RFS to become a comfortable, hybrid solution for many buy-side shops dipping their toes into a more automated world for executing US Treasury positions."
The research acknowledged that market participants have suggested that executable streams could be a stepping stone or interim step towards full electronification, while others argue that the shift will take a more direct path, as seen in other asset classes such as foreign exchange and equities.
Although just 15% of respondents using electronic trading protocols currently choose executable streams, major trading venues such as MarketAxess, Tradeweb and Bloomberg are making moves to cater for demand. Tradeweb confirmed in July that it would expand its direct streams capabilities in on-the-run US Treasuries, after seeing record average daily volume for Treasuries in direct streams as client trading activity quadrupled year-on-year.
Similarly, MarketAxess confirmed its $150 million acquisition of LiquidityEdge in August, marking the firm's expansion into US Treasuries. LiquidityEdge, founded in 2015, specialises in direct dealer streaming for on- and off-the-run US Treasuries. Nichola Hunter, CEO of LiquidityEdge, said at the time the deal was announced that the firm has seen significant growth in recent years, having reached record daily trading highs of more than $25 billion.