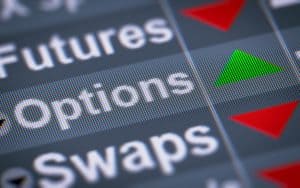 Chicago-based derivatives technology provider Trading Technologies has expanded its senior management team with new hires from exchange groups ICE and CME.
Russ Cotton has been appointed chief operating officer at Trading Technologies. He joins from ICE where he spent 17 years in various senior positions, most recently as vice president of operations.
"For nearly two decades, Russ has built a track record of maintaining operational stability for some of the world's most valuable systems," said Rick Lane, CEO of Trading Technologies. "We'll be relying on his experience as we migrate the remainder of our user base to the TT platform and continue to evolve our offering in the years to come."
In addition, Craig Mohan has been appointed chief growth officer for Trading Technologies. Mohan was most recently managing director of CME Group's market technology and data services division, where he oversaw co-location services, market data and desktop solutions. He also previously worked at hedge fund Citadel and Accenture.
"As we look to leverage the technology investment we've made to launch innovative data and infrastructure solutions in 2020, Craig's experience running the market data and platform businesses at CME will be invaluable," Lane added.
Both are due to start their new roles at Trading Technologies next month. As COO, Cotton will be responsible for the firm's trading platform, global operations, security and IT organisations. Similarly, Mohan has been tasked with product and business development for data and infrastructure services at Trading Technologies.
The new hires at Trading Technologies follow the departure of its chief technology officer, Drew Shields, who left the firm after five years. Shields left to join hedge fund PDT Partners in August as an executive director.