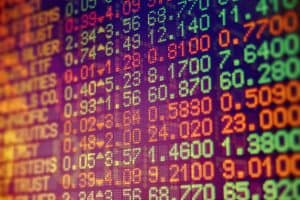 Trading Technologies' chief technology officer, Drew Shields, is set to leave the firm after just over five years with the company, The TRADE understands.
The Chicago-based derivatives trading technology provider said Shields is departing to pursue a new opportunity, and that the technology teams will report to chief executive officer, Rick Lane, as the firm seeks his replacement.
"Drew made an indelible impact on our company and our technology, first as director of product management and then as CTO," Brian Mehta, Trading Technologies' chief marketing officer, commented. "He is leaving the team in good hands, and we retain our committed focus on providing the best support and product for our clients and users. We thank Drew for his tremendous contributions over the past five years and we wish him the best in his new endeavour."
Shields first joined Trading Technologies in 2014 as director of product management before being promoted just over a year later to chief technology officer. Prior to that, he was vice president of technology operations at OptionsHouse, and chief technology officer at Infinium Capital Management. Shields has also held senior roles at Bank of America and technology consultancy Symphono.
News of Shields' departure follows an outage at Trading Technologies earlier this month, which saw order routing to CME from the firm interrupted for all users as a result of problems with its infrastructure. The issue continued for two hours on 13 August and affected all users intermittently.
"The root cause of today's issue was that the service discovery and cluster management services crashed and then struggled to maintain connectivity with our gateways that connect to CME, even after the crash recovery," Trading Technologies said in a statement detailing the outage.
Over the summer, Trading Technologies has made moves to expand access to its derivatives platform and software. In July, Trading Technologies expanded its platform into the European derivatives with ICE Data Services. The partnership saw the firm launch its colocated execution and client connectivity services with the ICE Data Services European Liquidity Centre in the UK.