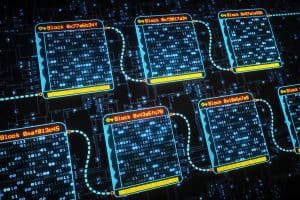 Fnality International has made three senior appointments, two of which are former executives from UBS and the International Monetary Fund (IMF), to bolster its management team shortly after the company was founded.
Established in May by more than a dozen founding shareholders, including Barclays, Credit Suisse, UBS and Nasdaq following £50 million funding round, Fnality is taking the lead on the Utility Settlement Coin (USC) initiative that aims to facilitate payments and settlement for institutional markets using blockchain technology.
As part of the management expansion, Fnality has now appointed Gary Chu, formerly legal counsel and executive director at UBS, and a key participant in the creation of the USC project in 2015, as general counsel at Fnality.
"Having been involved with the USC Project since 2015, it was an opportunity I could not pass up on, when offered the chance to move to Fnality full time," Chu commented. "I am looking forward to dedicating myself to making our USC vision and the Fnality goal of creating a network of decentralised Financial Market Infrastructures (dFMIs) a reality."
Fnality has also hired Adam Clarke, formerly head of architecture and technology at retail store Debenhams, as chief technology officer. With experience delivering technology projects to start-ups and major banks, Clarke will aim to ensure the firm's solution architecture translates into a reliable and manageable product.
"I am delighted to be joining this team of really talented and passionate technologists using advanced technology plus DevOps and agile techniques to move Fnality from proof of concept to live application," Clarke said. "This is a unique opportunity to lay the foundations for tomorrow's financial market infrastructure."
Finally, Daniel Heller, who has previously worked as an executive director at the IMF, the Swiss National Bank and Bank for International Settlements, joins Fnality as head of regulatory affairs.
All three new hires will report to Fnality CEO, and former Deutsche Bank transaction banking head, Rhomaios Ram, who commented that the aim for Fnality is to have the first USC live and connected to use cases in one currency by the second half of 2020.
"Having such high-quality individuals join us is validation of our plans and commitment to changing our market infrastructure to evolve to meet the challenge of a digital economy," Ram added.