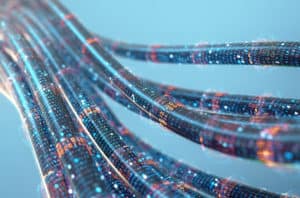 Fixed income data specialist Neptune Networks has teamed up with US exchange operator CME Group to launch a composite product for the global bond market.
Neptune said that the data for the composite, which has been sourced from data calculated from a combination of axe/inventory positions and two-way streams, has formed a higher quality composite due to its 'trusted distribution' channel.
"The finance industry is quickly adapting to a new world of data. Evolving demand resulting in global spending on financial market data and analysis hitting record industry growth of $30.5 billion," said Grant Wilson, CEO of Neptune. "Collaborating with CME Group allows Neptune to bring a composite based on high quality data to the market, helping firms with rising costs."
The product is live on bonds that fit the liquidity and pricing to create the composite, and is accessible via the Neptune interface. Data contributors will receive it for free, and clients can also consume the composite via a direct data feed from CME Group.
"Our customers are increasingly asking us to deliver data beyond our core markets through CME Group infrastructure to make information access faster and at a lower cost than a bespoke approach," said Adam Honoré, head of data products at CME Group. "We are excited to work with Neptune Networks to deliver a corporate bond composite without the overhead of additional subscriptions or fees."
Founded in 2016, Neptune Networks, formerly known as Project Neptune, provides a venue for investors to sift through bond axes and inventory data from bank counterparts and allows a more targeted approach to executing large size orders in fixed income.
The platform currently has 28 dealers and more than 50 buy-side firms using the service, with more than 60,000 axe/inventory items updated in real-time across 30,000 individual bonds daily.
In June, Wilson announced his intentions to step down as chief executive of Neptune by the end of this year. Neptune said that Wilson has decided to focus his attention on the continued expansion of ETrading Software, where he serves as a partner.