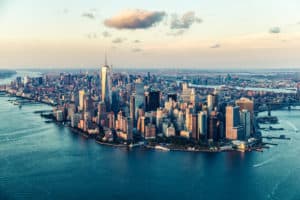 New York-based foreign exchange novation platform provider Capitolis has expanded its senior management team with two new hires after JP Morgan, Citi, and State Street invested in the firm last month. 
Lindsey Baptiste has been appointed senior vice president of finance and Hen Lotan as chief of staff at Capitolis, the FinTech company said via a statement.
Baptiste in her most recent role was head of finance for AdTech start-up MediaMath, and previously worked in equity capital markets and fixed income capital markets at US investment bank Morgan Stanley.
Lotan joins Capitolis after spending eight years with BCG, where he served as principal and a lead member of the firm's financial institutions practice. Before joining BCG, Lotan worked as a senior associate at KPMG Somekh Chaikin on their valuation services team in Tel Aviv.
In her new role, Baptiste will oversee financial planning and analysis, accounting, treasury, systems and billing, and corporate governance support. Lotan will manage strategy, process and business performance, analyse strategic opportunities, and measure business outcomes.
Founded in 2017, the firm has developed software to improve liquidity in capital markets by allowing banks to rapidly source capital needed for trades from other financial institutions with large balance sheets.
"I am thrilled to welcome Lindsey and Hen to the Capitolis team," said chief executive and founder of Capitolis, Gil Mandelzis. "Their expertise will be instrumental as we continue on our high growth trajectory and reimagine capital markets for the benefit of all market participants."
Capitolis added the new hires would support its next phase of growth and play a key role in advancing its mission to transform the capital markets.
The new hires follow news earlier this month that JP Morgan, Citi, and State Street had jointly invested in Capitolis in a bid to help drive further industry adoption of its technology solutions. The investment from the three banks came after the firm announced it had raised $40 million in a Series B funding round in November last year.