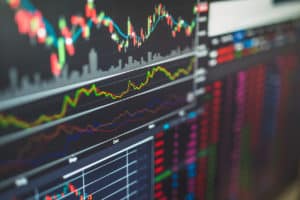 Multi-asset enterprise trading technology provider oneZero has added Cboe FX and State Street to its network of liquidity providers and venues.
As part of the move, the two firms will have access to more than 200 FX brokerages in the oneZero network which make over 10 million transaction and 150 billion quotes per day across retail and institutional FX markets.
Originally launched in 2019, oneZero's Institutional Hub has experienced rapid adoption from institutional brokers and banks looking to replace legacy systems.
Cboe FX, which benefits from an independent, transparent market structure, will leverage custom liquidity pools to address participants' execution criteria, with configurable firm and non-firm streaming quotes for specific liquidity needs.
Elsewhere, State Street will utilise shared as well as tailored streams, through direct relationships with their liquidity consumers.
According to oneZero, State Street will be able to send clients a customised blend of liquidity, tapping into multiple streams that allow for individual pricing per client segment according to flow characteristics, as well as shared streams for scalability.
"At oneZero, we believe in liquidity optimisation. We facilitate improvements in brokers' liquidity supply chain which result in better flow for liquidity providers and better relationship management between brokers and LPs," said Phil Weisberg, EVP of strategic planning and partnership at oneZero.
"We have invested heavily into our institutional product function, and we are delighted that Cboe FX and State Street will see the benefits of this."
Dan MacGregor, head of eFX sales Americas at State Street, added: "As part of our continued commitment to our clients, we were attracted to oneZero's streams-based approach to liquidity. This gave us confidence that oneZero would enable us to offer the drilled-down, customised liquidity that is central to positive trading outcomes in today's market. We look forward to working with oneZero and further deliver value to our clients."