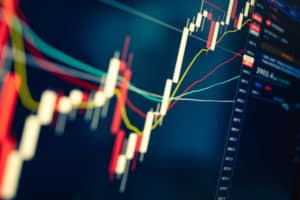 Cboe Global Markets has launched its Cboe 1-Day Volatility Index (VIX1D) which seeks to measure single trading day volatility.
Developed by the firm's in-house innovation hub, Cboe Labs, the VIX1D Index will measure the expected volatility of the S&P 500 Index over the current trading day.
The VIX1D Index, similar to the Cboe Volatility Index (VIX Index), estimates expected volatility by aggregating the weighted prices of P.M.-settled SPX (SPXW) options with one- to zero- day expirations over a range of strike prices. The prices used to calculate VIX1D Index values specifically are midpoints of real-time, SPXW option bid/ask price quotations.
"For decades, market participants looking to understand, measure and manage volatility have turned to Cboe," said Ed Tilly, chairman of the board and chief executive of Cboe Global Markets.
"We are committed to continuing to innovate in the volatility space and we believe the VIX1D Index will be a complementary addition for market participants seeking to better understand current equity market volatility or as they employ different trading strategies."
The launch of VIX1D coincides with the 30-year anniversary of the original VIX Index which debuted in April 1993 and complements Cboe's VIX Index suite, including the 30-day VIX Index, VIX 1-year, VIX 6-month, VIX 3-month and VIX 9-day indices.
"Cboe revolutionised investing with the creation of the VIX Index in 1993 and has been at the forefront of the volatility space ever since. As such, when we saw a market need to develop a shorter-term measurement of expected volatility, we embodied that same pioneering spirit to design the VIX1D Index," said Rob Hocking, senior vice president and head of product innovation.
"We believe the VIX1D Index will be a useful tool for the growing group of investors utilising same-day options trading strategies to better understand the daily market dynamics."