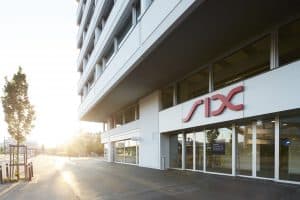 The Irish subsidiary of Citadel Securities has joined SIX Swiss Exchange as a trading member, becoming the fourth new member to trade with the exchange so far this year.
The Chicago-based market maker established its Irish business unit, known as Citadel Securities GCS, in July last year, located in Dublin. Citadel Securities also has offices in New York, London, Hong Kong, Toronto, Shanghai and Sydney making markets in various fixed income and equity instruments.
"We wish our newest member successful trading on the Swiss stock exchange. We are happy to provide them expert support and first-class services," Gregor Braun, head of sales for Switzerland & Europe for SIX Securities & Exchanges.
Citadel Securities is the latest new trading member to join the Swiss stock exchange this year, alongside Liquidnet, Barclays Bank Ireland and Radix Trading. Other major institutions currently trading with SIX Swiss Exchange include BNP Paribas, Citigroup, Credit Suisse, Goldman Sachs, Morgan Stanley and UBS.
SIX Swiss Exchange added that it currently provides trading in more than 44,000 securities, including equities, sponsored foreign shares, exchange-traded funds (ETFs), exchange-traded products (ETPs) and structured products. Last year, SIX increased its market share in Swiss blue chip trading from 68.3% to 70.6%.
The stock exchange added that new trading participants joining SIX can be onboarded within the space of four weeks via a "simple and transparent" onboarding procedure which includes establishing trading infrastructure, connectivity and various testing.