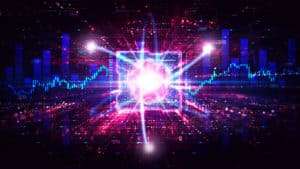 Global market maker Citadel Securities has lost its case against the US Securities and Exchange Commission (SEC) regarding a type of market order called a D-limit, launched in 2020 by stock exchange operator IEX Group. The decision was made in a court ruling on 29 July, 2022. 
IEX was founded by former RBC electronic traders Brad Katsuyama and Ronan Ryan, notorious for their portrayal in 2014 Michael Lewis' book 'Flash Boys'. In 2020 the group applied for approval for the D-limit order, which it claimed would combat adverse selection, levelling the playing field between HFTs and slower market participants.  

A D-limit allows traders and investors to submit a discretionary limit order that can adjust its pricing if the stock price is about to change for the worse, using predictive technology called IEX Signal.  
"We deny the petition challenging the SEC's decision," stated three federal court judges.

"D-Limit… is an innovative, yet simple, solution designed to enhance on-exchange liquidity," IEX group president Ronan Ryan said at the launch. "D-Limit has gained the support of a broad coalition of asset managers, pension funds, brokers and market makers, and represents a continuation of our efforts to partner with the broker-dealer community to provide new solutions for best execution designed to help all market participants achieve better performance in displayed trading." 
The order gained market support from players including Virtu Financial and Goldman Sachs. However, others were strenuously opposed: including Citadel Securities, which wrote to the SEC on 14 August, 2020 expressing its concern that the IEX proposal would discriminate against liquidity takers. 
"This proposal represents a significant departure from the current market structure, unfairly favouring IEX liquidity providers without any corresponding obligation, compelling market participants to preference IEX over other exchanges, and adversely impacting tens of millions of orders submitted by retail investors annually," said Stephen Berger, global head of government and regulatory policy at Citadel Securities, in the letter.  
The regulator nevertheless decided in favour of IEX and the order type was approved on 26 August, 2020, noting that there was no evidence that the D-limit would require "material changes" to brokers' routing strategies. Widely seen as a victory for IEX, the D-limit was launched in October 2020. Citadel Securities subsequently petitioned for review, arguing that the SEC lacked substantial evidence for one of its findings and that three of the SEC's decisions were (as referred to in the court statement) "arbitrary and capricious". 
"No one in this case has alleged that latency arbitrage is unlawful. The issue, instead, is whether the SEC may allow IEX to innovate."

The case was heard in October 2021 and on 29 July, 2022 the US Court of Appeals ruled conclusively in IEX's favour. "We deny the petition challenging the SEC's decision," stated three federal court judges. "The SEC's determination that the D-Limit order does not violate the Exchange Act by unfairly discriminating or unduly burdening competition was reasonable and supported by substantial evidence." 

IEX, which promotes itself as a champion of fair investing, has vocally opposed latency arbitrage since it received regulatory approval to become a licensed trading venue back in 2016 – another controversial SEC decision that split the market, with detractors including Citadel Securities, the New York Stock Exchange and Nasdaq expressing vehement opposition, while players such as T Rowe Price and Franklin Templeton voiced public support.  
Last week's decision saw the court expressing neutrality on the subject. "At issue is not whether companies like Citadel may seek advantages in the market by using advanced technology and ingenious trading strategies," said the judges. "No one in this case has alleged that latency arbitrage is unlawful. The issue, instead, is whether the SEC may allow IEX to innovate, with the D-Limit order, in a way that offers new opportunities to long-term investors."  
IEX called the ruling "a huge win for all investors and traders." 
In a statement reported by Bloomberg, Citadel Securities spokesperson David Millar said: "We look forward to continuing to engage with the SEC to ensure that the best interests of both retail and institutional investors are protected." 
Read more about IEX Exchange in our interview with Brad Katsuyama and Ronan Ryan following its licensing in 2016.  
Learn more about the consequences of the 'Flash Boys' case and the ripple effect from Lewis' book in our latest feature for the Q2 magazine.