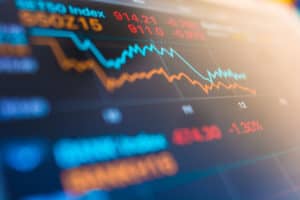 US-based market maker Citadel Securities has tapped the Commodities Futures Trading Commission (CFTC) for its next chief legal officer, adding a notable market figure to its ranks.
Citadel Securities confirmed in a statement that it had appointed former CFTC chairman and chief executive officer, Heath Tarbert, to the role of chief legal officer, effective from 5 April. Tarbert will be responsible for all legal and compliance operations.

He replaces Steve Luparello, who was also formerly director of the Securities and Exchange Commission's (SEC) trading and markets division.
Tarbert had been chairman and CEO of the CFTC for 18 months after being elected in 2019 by former US President Donald Trump.
He confirmed in December last year that he would be stepping down when new President, Joe Biden, assumed office.
"It has been the highlight of my professional career to serve the American people as this agency's 14th chairman and chief executive. It is bittersweet to step down from a role that I have enjoyed so much, but it is important to clear the way for President Biden's selection of a permanent chair," said Tarbert in a statement in January.
"The peaceful transfer of power is a hallmark of the American system of self-government, and I am proud of our efforts to uphold that tradition here at the CFTC."
Prior to the CFTC, Tarbert served as the policy chair for the US committee on foreign investment in the US for two years.

He was also previously US executive director for the World Bank Group for one year and special counsel for the US Senate Committee on Banking, Housing, and Urban Affairs.