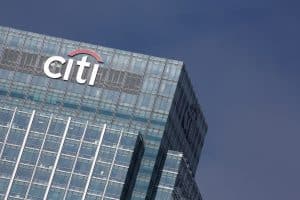 Citigroup has promoted one its senior executives to lead the investment banking business for Europe, the Middle East and Africa, according to an internal memo seen by The TRADE.
Philip Drury has been appointed EMEA head of banking, capital markets and advisory, having served as head of capital markets origination for the region since 2015.
He first joined Citi from Schroders in 2000 after Citi bought Schroders' investment banking arm in January the same year. Drury relocated from London to New York and led the equity capital markets business for the Americas at Citi, before returning to London to take up his most recent role.
"Philip has demonstrated successful leadership of key franchises over the years, and during his tenure as head of EMEA capital markets origination, Citi has consistently ranked as a leading franchise in the market," the memo said.
Drury will join the global banking, capital markets and advisory, and the EMEA operating committees as part of his new responsibilities, reporting to Jim Cowles, Citi's EMEA chief executive.
The promotion follows Citi's decision to merge its investment banking operations with its capital market origination unit in September this year as part of a restructure, forming the banking, capital markets and advisory segment.
Roy McGuire, global head of corporate and investment banking, was appointed chair of the newly merged business, whilst Tyler Dickson and Manolo Falco were named global co-heads of the unit. Citi has also confirmed that Luigi de Vecchi has been appointed chairman of the banking, capital markets and advisory business for EMEA.
"Luigi, who will remain based in Paris, has continued to broaden his scope beyond his leadership of our Italian and French franchises, which have been rebuilt over the past few years. We look forward to having Luigi fully leveraging his strong network of contacts across the region," Citi added.