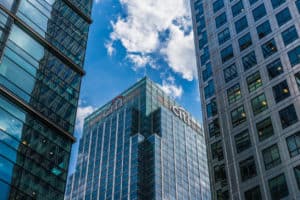 US investment bank Citi has expanded its flow credit trading business in North America after hiring a senior trader from Goldman Sachs, The TRADE understands.
Matt Grosshans is set to join Citi as a director within the US high yield trading business in September after more than a decade with Goldman Sachs, according to an internal memo seen by The TRADE.
Grosshans spent the majority of his time at Goldman Sachs in high yield trading, most recently as a senior high yield credit trader. He was previously a structured credit analyst at Goldman Sachs. The memo stated that he is ranked highly across many of largest clients in the high yield market.
"He is a tremendous leader and an extremely selfless team player. One of his biggest strengths is the degree that he makes everyone around him better. We look forward to seeing the growth his leadership will bring to the high yield business as well as the broader flow credit franchise," the memo added.  
The senior hire at Citi follows its plans to combine the electronic and portfolio trading teams in North America as it looks to centralise its risk taking across global spread products. The combined business, known as GSP Quantitative Trading, will focus on market making, risk taking in algo trading and portfolio trades in spread products.
GSP Quantitative Trading will be co-headed by Peter Chalif, co-head of global BEAT (beta, electronic, automated trading), and Derek Hafer, global head of spread products portfolio trading. Jay Mann, co-head of GSP algo, market making and electronic trading, will lead the new division's platform sales team working with the trading team.
"The high yield business has grown through the efforts of everyone on the team to be a top business. The addition of Matt should cement and floor our standing there and put this business in a position to be in contention for #1 every year," the memo concluded.