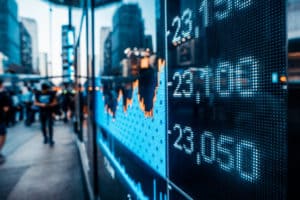 Chicago-based Trading Technologies (TT) has connected with the London Stock Exchange Groups' (LSEG) interest rate derivatives platform and listed futures exchange CurveGlobal.
Through the connection, LSEG said TT's clients will be able to trade short term interest rate futures with no market access provider fees and benefit from open interest on CurveGlobal, particularly in SONIA instruments amid the Libor transition.
Futures on CurveGlobal are cleared on LSEG's clearinghouse LCH, allowing TT users to also take advantage of portfolio margining opportunities.
"Our partnership with Trading Technologies will enable their customers to benefit from lower costs and significant margin efficiencies when trading STIRs (short term interest rate) through CurveGlobal," said Andy Ross, chief executive officer at CurveGlobal.
"The easy electronic access available through Trading Technologies will also give traders the opportunity to benefit from free market access and clearing as well as portfolio margining against OTC products cleared through LCH Ltd." 
Trading and clearing on CurveGlobal is currently free until 30 September with no market data costs as part of a fee free holiday scheme introduced in October 2020. The scheme followed a similar 'all you can eat' trading initiative for a fixed fee at the futures exchange in 2019.
"CurveGlobal has been leading the charge to increase competition in the interest rate futures space. We are happy to be working with them to provide our mutual customers with access to their platform as they continue to grow," added Steve Stewart, MD of sales for EMEA at TT.
In April, BNP Paribas went live as a market maker on CurveGlobal to gain access to short term interest rate futures as the French investment bank looks to become the top market maker in GBP swaps this year.