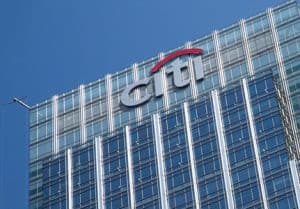 Citi has added new functionality to its FX trading platform allowing traders to schedule orders for execution for automatic execution.
Previously clients could only send FX orders manually to the CitiFX Pulse trading platform for immediate execution, but they can now stage orders directly from execution management systems (EMS) for automated execution at a specific time in a local market.
"CitiFX Pulse is a platform that was designed for professional traders, in partnership with our clients," said David O'Byrne, global product head of FX platforms and distribution at Citi. "This enhancement frees up valuable trading bandwidth for our clients and allows them to tailor execution times to their workflow."
The platform provides a suite of FX execution tools, as well as access to Citi's pre-trade research and analytics, local market execution and post-trade transaction cost analysis (TCA). Traders can access local market execution in 80 countries where Citi has onshore presence, which it said is the largest FX global footprint of any bank globally.
"The new interface offers end-to-end workflow efficiency and transparency, from order staging, to client execution and ultimately settlement," said Sanjiv Sawhney, global head of custody and fund services at Citi. "It is an example of how we are developing digital capabilities to enhance the client experience and decision-making processes."
Recently, Citi expanded its passive currency overlay services and launched a hedged share class analytics framework and visualisation tool for cross-border fund managers to better understand performance of a currency hedged share class.
In March, Citi confirmed that following an initial review and scorecard assessment of its 53 FX vendor platforms, it decided to switch off and terminate connections to 12 platforms to simplify connectivity and reduce its maintenance costs. The bank also set out new requirements for platforms to adhere with the FX Global Code of Conduct before working with Citi's FX trading division.