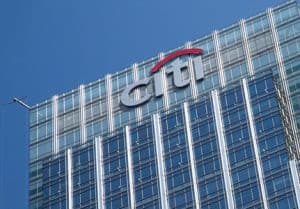 Citi has hired a new head of equities sales and sales trading for Central & Eastern Europe, Middle East and Africa (CEEMA) from Bank of America Merrill Lynch (BAML).
According to an internal memo seen by The TRADE, Michela Ferrulli rejoins Citi from BAML where she spent nearly seven years, most recently as a managing director and the head of CEM and Japan sales and EEMEA regional sales.
Ferrulli first worked at Citi between 2001 and 2012 in EMEA and Latin America sales, and prior to that she worked at JP Morgan in a similar role. She will report to Citi's EMEA head of cash equities, Mark Robinson..
Citi added the appointment highlights the investment bank's continued focus on building momentum in its equities franchise. The company has made various senior hires from its competitors since last year in a bid to bolster the business.
The new appointments include Christophe Pochart, who joined from BNP Paribas to co-head North American equity derivatives sales and the multi-asset group for the Americas, and Lorenzo Leccesi from JP Morgan to head up UK and Ireland equity derivative and cross-asset solution sales.
Citi expanded its equities execution team last summer, with the addition of Joseph Sidibe from BAML who joined the bank in a newly-created role as a senior salesman within the equities electronic execution business.
Citi appoints head of equities sales and sales trading for CEEMA from Bank of America Merrill Lynch.
Phoebe Nockolds also joined Citi after departing Liquidnet where she worked within the sales team as an execution advisory services specialist for the equities platform sale team alongside Sidibe.