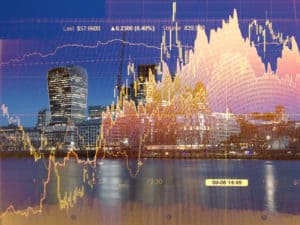 An Italian sales-trader for European equity cash at Citi has left the bank to join Kepler in its Milan-based sales trading team.
Gianluca Pezzoni joins Kepler Cheuvreux as a director of international equity sales trading, effective from the start of this year.
He joins the Milan-based Kepler team after spending the last 22 years at Citi in a similar role.
"We continue the expansion of the KCx high-touch distribution team," said Kepler Cheuvreux in a statement.
"Gianluca Pezzoni joins our Milan sales trading team and will work at the intersection of both client and execution development, in-line with the Kepler Cheuvreux strategy of growing its execution footprint and expertise."

Citi declined to comment on the departure.
Kepler has continued to grow its distribution teams globally throughout the last six months including several other new hires.
Also to join the firm in 2022 was former Berenberg Capital Markets algorithmic trader, Marc Castagnera, who joined Kepler in its electronic distribution team as an electronic sales trader based in New York in November.
Reagan Harding, a former execution specialist at Instinet, also joined the firm as an algorithmic trader in a newly-created role based in London in August.