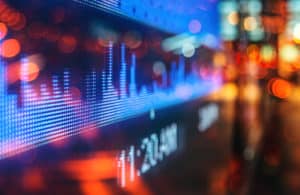 Tradeweb Markets has selected a former JP Morgan executive to replace William (Billy) Hult as president.
Thomas Pluta has been appointed as president of Tradeweb Markets, after most recently serving at JP Morgan where he spent nearly 27 years and was most recently global head of linear rates trading and co-head of North America rates trading.
He takes the place of Billy Hult, who replaced Lee Olesky as chief executive officer of Tradeweb Markets on 1 January after previously serving in the role since 2008.
Olesky, who co-founded the company 25 years ago and had been at the helm since 2008, confirmed in February last year that he would be passing on the reins at the end of 2022 to take up the role of as non-executive chairman of the board.
Tradeweb said Hult had been instrumental in its growth since his joining the firm in 2000, including several acquisitions of Hilliard Farber in 2008, Rafferty Capital Markets and J.J. Kenny Drake in 2011 and most recently Nasdaq's former eSpeed platform for electronic bond trading in 2021.
"We're entering into an exciting new era for Tradeweb. While we've planted our flag as innovators in electronifying markets, there are enormous opportunities to make markets more efficient and for Tradeweb as a company to realise meaningful and sustained growth," said Hult in a statement.
"This leadership team represents a strong combination of Tradeweb veterans and newer additions to the team, and we are energised to help our clients and partners navigate these complex markets."