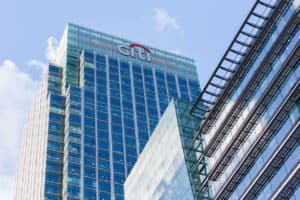 The global head of electronic equities markets at Citi has left the US investment bank after over five years, to start up a consulting firm aimed at advising FinTech entrepreneurs.
According to John Lowrey's social media profile, he left the investment bank in December last year to become founder and president of Imbrium Consultants.
In his updated employment status, Lowrey confirmed that Imbrium Consultants would be focused on "consulting to and advising new breakthrough technologies and FinTech entrepreneurs, creating new opportunities from outdated business models and technologies."
Lowrey had been with Citi for over five years, joining in July 2015 as global head of electronic equities markets.
He has an extensive career in financial services, beginning his career at rival investment bank Goldman Sachs in 1982 as a vice president.
Later in his career he went on to serve as a partner at George Weiss Associates for six years, the chief executive of Lowrey Capital for five years, a managing director at Knight Securities for one year and Lehman Brothers and Nomura Securities for a further seven years.
He also went on to serve as global head of electronic product and deep market access (DMA) services at Marex Spectron and has throughout his career held senior advisor and board member roles across several technology firms including CloudX, uTrade Solutions, JRJ Group, EM Bonds, RSRCHXchange and Dion Global Solutions.
According to an internal memo seen by The TRADE in December last year, Citi reshuffled its equities sales division as it seeks to become one of the top four banks in the stock trading rankings.
The reshuffle followed the investment bank's announcement that it had made a number of senior cuts within its global equities team in October.