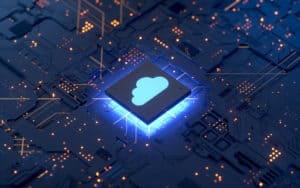 Collateral management services provider CloudMargin has appointed Helen Nicol as its new senior vice president and head of product.
Based in London, Nicol will be responsible for overseeing the development of the CloudMargin platform, as the FinTech firm looks to significantly scale its business.
She joins CloudMargin from Lombard Risk, which was acquired by VERMEG in 2018, where she had been a global product director for 14 years.
Nicol also held several banking roles at UBS and Credit Suisse with responsibilities spanning across new business and derivative legal agreements, day-to-day management of over-the-counter (OTC), repo and foreign exchange (FX) collateral legal agreements.
"CloudMargin has laid the foundation to enable standardisation of data parameters, creation of efficiencies through configurable workflows and enhanced connectivity to the market across all sectors, and I am looking forward to working with the team on the expansion of the CloudMargin product suite," said Nicol.
Her appointment follows a funding round in September that saw CloudMargin raise $15 million from major financial institutions Citi, Deutsche Bank, and European exchange operator Deutsche Börse.
In a statement at the time, the cloud-based vendor said it planned to use the funds to enhance its platform and technological capability to provide cloud-based collateral management solutions for the derivatives industry.
"We're truly excited to welcome Helen to CloudMargin to run our benchmark product, the CloudMargin platform. Her deep experience and expertise in collateral management – both as a service provider and a sell-side market participant – make her ideally suited to lead our product team and bring us to the next level as we continue to grow and enhance our offering," said CloudMargin chief executive Stuart Connolly.