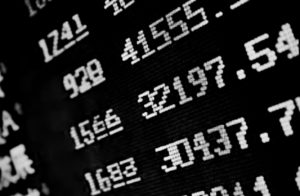 Forex settlement service provider CLS has appointed former banking technology executive as chief information officer to oversee its technology, information security strategy and operations.
Thomas Barkhuff takes on the role after serving as chief technology officer at the finance and insurance group of IT and business consultancy CGI. At CGI, Barkhuff led the global software engineering team and oversaw numerous insurance and insurance products.
He has more than 30 years' experience in financial services, having also worked as chief information officer at TD Bank Group and as a senior technology executive at Bank of America.
"Tom's appointment is of critical importance to CLS. A robust technology platform has always been at the core of CLS, both for our settlement services and now CLSNet, the first global FX market enterprise application running on blockchain in production," said Marc Bayle de Jessé, chief executive officer at CLS.
He added that Barkhuff will oversee the continued implementation of CLS's multi-year program to deliver a single platform supporting CLSSettlement, CLSNow and CLSClearedFX as well as the further development of CLSNet. He will also be a key player in supporting CLS's efforts to deliver market-wide services that mitigate risk and enable business growth for the FX market.
"As the FX market continues to undergo structural and regulatory change, technology plays a crucial role in the evolution of market infrastructures. CLS has successfully adopted existing and new technologies to bring innovative solutions to the FX industry in settlement, processing and data," Barkhuff commented on his appointment.
Recently, CLS hired FinTech expert, Keith Tippell, as its news head of product and, at the end of last year, the firm brought in Citi's former global head of operational risk management Deborah Hrvatin as new chief risk officer.