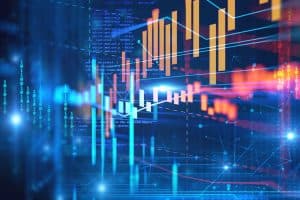 Foreign exchange settlement services provider CLS has hired FinTech expert, Keith Tippell, as its news head of product.
In the role, Tippell will be responsible for overseeing CLS's existing product suite and all new product development in the settlement and processing business lines. He has spent the past 20 years working with FX and OTC derivatives trade processing and G20 regulatory change.
"In his role at CLS, he will empower our clients' success by delivering products that address their changing requirements in the evolving FX market. His appointment supports our growth strategy as we continue to expand the CLS offering globally," said Alan Marquard, chief business development officer at CLS.
Prior to the move, Tippell worked at Droit Financial Technologies as head of business development for Europe and Asia Pacific. He has held various product manager and business developer positions at major firms throughout his career, including at SWIFT and Markit, where he was responsible for launching MarkitSERV FX.
"Recent market developments further highlight the importance of the safe and efficient daily operation of the FX market," Tippell commented on his appointment. "I look forward to partnering with the industry to evolve existing CLS services to further mitigate risk and to establish new services where core CLS competencies can be leveraged for the broader benefit of the market."
The recent new appointment at CLS follows the hiring of Deborah Hrvatin, the former  global head of operational risk management at US investment bank Citigroup. A month earlier, CLS also hired the head of buy-side sales at pan-European exchange operator Euronext, Masami Johnstone, to lead its information services franchise.