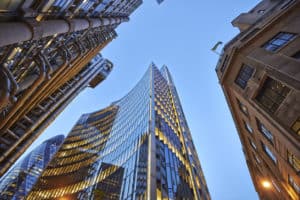 Market infrastructure provider Cboe Global Markets has appointed a new director of EMEA sales for its data and access solutions division.
Nigel Jeyakumar takes on the role and will be based in London, leading Cboe's sales efforts in Europe, Middle East and Africa (EMEA) for the company's suite of market data, indices and analytics offerings. He will report to Bo Chung, senior vice president in global sales and index licensing.
Jeyakumar joins from CME Group, where he served in various roles over the last decade, most recently as a senior manager for global data licensing and sales. Before that, he served as senior associate in sales and commercial development, and as a senior analyst in international market development.
Prior to joining CME Group, Jeyakumar served as a corporate actions specialist at Morgan Stanley and as a corporate actions analyst at UBS Global Asset Management.
"Nigel's previous experiences to date make him an excellent candidate for this position and I'm looking forward to seeing the positive impact I know he will have on the team," said Chung.
Jeyakumar's appointment follows a string of recent hires made by Cboe Global Markets this year.
Earlier this month, Stephan Berte was appointed as president of Cboe's BIDS Trading unit, effective 4 April 2022.
Elsewhere, various leadership changes were made at Cboe which will see the promotion of David Howson to the role of president of the firm effective 12 May 2022; Ade Cordell promoted to president, Asia Pacific; and Natan Tiefenbrun step up to president, Europe.