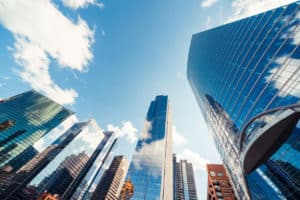 Agency broker Liquidnet has appointed a new head of execution and quantitative services (EQS) for the Americas as it looks to enhance its EQS offering.
James Rubinstein takes on the role and will based in New York, reporting directly to Rob Laible, global head of equities.
He will be responsible for setting the strategic direction for Liquidnet's EQS offering as well as leading the effort for its distribution in the Americas.
Rubinstein brings more than two decades worth of experience to the role, joining Liquidnet from BNP Paribas where he served as head of electronic equities product, Americas.
Before that, he was head of electronic equities for the Americas at Deutsche Bank for three years, responsible for algorithmic development, quantitative research, transaction cost analysis, client consulting and liquidity strategy. This followed a 12-year stint at UBS where he served as the Americas head of algorithms and analytics. 
"Hiring James is another step forward in enhancing our EQS offering in the US. His deep technical knowledge and track record of delivering innovative, market-driven solutions position us well to drive growth," said Laible.
Liquidnet's EQS business launched in 2014 and since then has expanded to include trading analytics, algorithms, ETFs, high-touch, inter-region and program trading.
Rubinstein's appointment follows that of Jenifer Hubbs, who was named head of trading desk for the Americas in August last year. Hubbs re-joined the firm from DASH Financial, to help develop Liquidnet's program trading services and expand its ETF, high touch and inter-region trading.
"Liquidnet's Equity franchise has huge potential. Its deep and diverse pool of institutional liquidity, combined with its technology, talent and trusted brand mean that we are well placed to meet our members' evolving needs," said Rubinstein.