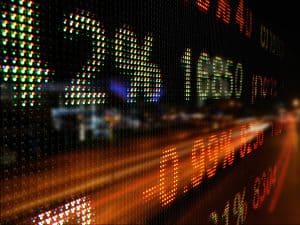 US exchange group CME Group is set to launch Sterling Overnight Index Average (SONIA) interest rate futures contracts on 1 October.
Two SONIA contracts will become available, including a quarterly International Monetary Market (IMM) dated contract observing the recommended specifications of the working group on sterling risk free reference rates, and a Bank of England monetary policy committee (MPC) meeting dated contract.
The launch is subject to regulatory approval and follows the introduction of CME's Secured Overnight Financing Rate (SOFR) futures in May. Both SONIA and SOFR have been rolled out this year as an alternative benchmark to Libor.
"Adding SONIA to our robust suite of futures provides clients a choice for how best to manage interest rate risk in their portfolios," said Agha Mirza, global head of interest rate products at CME Group.
"Customers have told us that they value the unparalleled global distribution of CME Globex, the financial safeguards of CME Clearing, and our focus on client service."
The exchange operator added that it has been heavily involved in the global effort to incorporate alternative reference rates as risk management tools. Three months since the launch of its SOFR contracts, total volume has now exceeded 200,000 contracts with more than 70 global market participants.
CME SONIA futures will be listed by and subject to the rules of CME, with margin offsets against other short term interest rate futures also available once they have gone live.
The exchange's UK counterpart CurveGlobal launched its own three-month SONIA interest rate futures contracts earlier this year. Citi cleared the first buy-side SONIA trade in May on the CurveGlobal platform, after a global hedge fund executed a three-month SONIA contract with the firm.