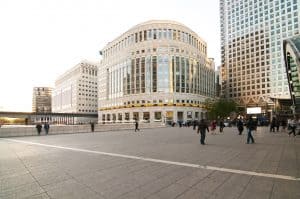 Thomson Reuters is to provide its reference and market data to the MiFID II reporting and systematic internaliser (SI) services at Trax.
Both firms have entered into an agreement which will see the data used for Trax's trade and transaction reporting via its approved publication arrangement (APA) and its approved reporting mechanism (ARM), as well as its SI determination tool.
The Trax SI determination tool performs quarterly assessments by calculating a firm's market share and daily indicators of a firm's potential to become an SI per instrument ahead of the required assessment period.
"Although MiFID II implementation took place on 3rd January 2018, the industry is still confronted with impending regulatory obligations, including the start of the SI regime," said Chris Smith, head of Trax.
"As one of the leading providers of both trade and transaction reporting services through a centralised platform and also SI determination services, working with a reputable partner like Thomson Reuters is paramount."
Brennan Carley, global head of enterprise for the financial and risk business at Thomson Reuters, added that the firm's market and reference data has recently been upgraded for MiFID II to help firms benefit from the market transparency data that has become available as a result of the rules.
"As the industry grapples with the SI regime, our mission is to make it easy for firms to access the trusted data they need to comply, including assessing in real time whether they may breach the SI thresholds for different instruments so they can adjust their trading strategies accordingly," Carley commented.
EU authorities decided to delay the implementation of the SI regime under MiFID II due to a lack of comprehensive data, meaning firms are now excepted to carry out the first SI assessments by 1 September this year.