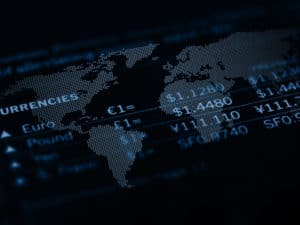 The eFix Matching Service, a central electronic market utility to reduce benchmark fixing risk operated by CME Group's EBS, saw sky-high volumes in 2020 recording $5.775 billion in March.
The record volumes seen by the service in March marked a 21% increase on the volumes recorded from the same period in 2019.
EBS confirmed the service had ended 2020 on a high, recording $19.7 billion in single count volumes in November, and added that it was already up 25% in comparison with this time last year.
The eFix Matching Service enables banks to execute fixing interest electronically via the EBS Market platform and provides anonymous access to a central pool of liquidity for the most liquid daily fixes. It also serves as an alternative to the WM/R benchmark.
"We have witnessed an influx of market participants looking to automate their price fixings. While there has been a general trend towards wanting to minimise human involvement in fixing orders, the pandemic has unquestionably accelerated this shift," said Jeff Ward, global head of EBS.
"As more banks continue to seek out a central solution for fix execution to ensure they better manage their risk, we look forward to continuing to offer a wider array of daily fixes throughout 2021."
CME is currently in the process of migrating its EBS platform onto CME Globex, after completing the migration of BrokerTec onto Globex earlier this month.
The US derivatives exchange confirmed it would be shifting EBS and BrokerTec over to Globex after it acquired the pair's parent company NEX Group in 2018 for £3.9 billion.