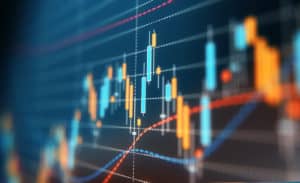 Columbia Threadneedle Investments EMEA and Asia Pacific has become the latest buy-side firm to join the expanding Glimpse Networks data sharing platform.
The asset manager joins a growing list of buy-side firms to voice their support for the network aimed at democratising buy-side access to transaction data ahead of its planned launch later this year.
Existing firms that have supported the network include Quoniam, PGGM, Allianz Global Investors, Bluebay Asset Management, Carmignac, Cowen, Exoé, Federated Hermes, First Sentier Investors, Groupama Asset Management, Invesco, Jupiter Asset Management, Liontrust Asset Management, Natixis TradEx Solutions, NN Investment Partners, Quoniam Asset Management and Union Investment, among others.
Glimpse aims to create fairer and more transparent access to transaction data for buy-side firms by offering a venue for them to pool distribute it at a much lower cost.
Without a consolidated tape, data is monopolised by venues and execution platforms which can then charge lofty fees for redistribution.
The network enhanced its offering in June this year with the launch of its data dividend scheme which rewards firms for contributing data depending on the number of trades and total volume.
"I'm thrilled that Columbia Threadneedle Investments EMEA APAC have joined our buy-side data sharing network," said Paul O'Brien, founder and chief executive at Glimpse Markets, in an update on social media.
"Glimpse exists to bring more transparency to the bond markets and to help the buy-side reduce their market data costs by empowering them to monetise the data they generate. The addition of Columbia Threadneedle brings us one step closer to realising that vision."