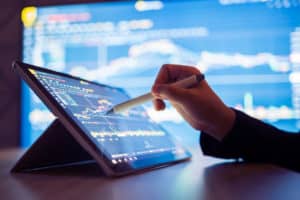 Following the launch of its investigation into the wholesale data markets last year, the UK Financial Conduct Authority (FCA) has found that competition within them is not working.  
In its phase one report, the UK watchdog concluded that some trading markets are concentrated on too few firms, limiting choice for institutions and making switching suppliers difficult.  
It also found that the process of procuring data – in particular the way it is sold – is too complex, again having the effect of limiting choices for investors when sourcing this essential data.  
Read more – FCA to launch investigation into data competition concerns 
The FCA confirmed it was launching a three-pronged investigation into data competition concerns in January last year following lobbying from both the buy- and sell-side that the cost of data was too high and some firms held a monopoly over the market for it.  
As a next step, the FCA is now set to launch the second phase of its investigation, exploring whether the markets for benchmarks, credit ratings data and market data vendor services are working well. 
Should this study come back conclusive that competition is being hindered, the FCA said it would consider the "most appropriate way to address these concerns" including through rule changes as part of adoption of retained EU law. 
"We will use the findings from our wholesale data work and findings from our market study to guide us in our efforts to achieve these aims," said Sheldon Mills, executive director, consumers and competition at the FCA, in a statement. 
Consolidated tape 
In its statement, the FCA said it was working with the government to develop consolidated tapes – a solution that could help improve overall cost and accessibility of wholesale data.  
Consolidated tape plans are finally reaching a boil in both the UK and Europe. In December last year, UK Chancellor of the Exchequer Jeremy Hunt announced sweeping changes to the wholesale markets under a set of Edinburgh Reforms. Among the proposals was the commitment to committed to delivering a regulatory regime by 2024 to support a consolidated tape. 
In Europe, a more recent decision on Wednesday saw the Economic and Monetary Affairs Committee (ECON) vote in favour of MEP Danuta Hubner's draft report on Mifir/Mifid, a decision that finalised the European Parliament's negotiating position. The review process will now move into its final stages in trilogue. 
Among the proposals now to be hashed out in European parliament is a real-time pre- and post-trade equities consolidated tape.