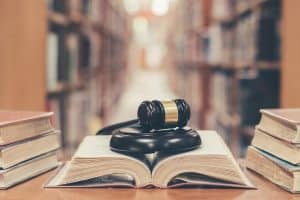 The US Court of Appeals has denied petitions from Nasdaq to halt the Securities and Exchanges Commission's (SEC) proposed changes to the level of data publicly available.
In an opinion released on 24 May, the Courts denied the exchange's petitions on the grounds that the SEC has rejected and disproved its claims that the new rules would harm competition, increase information asymmetries, exacerbate market resiliency and encourage order flow off-exchange.
Nasdaq had not responded to a request for comment at the time of publishing.
The US markets watchdog confirmed plans to alter its approach to Reg NMS last year in order to make the rules around market data fairer to all participants. As they stood, core data was available on a centralised basis, however, additional and essential data sets could also be accessed via proprietary data feeds from exchanges.
After several years of canvassing from across the industry the regulator moved to include depth of book data in real-time consolidated feeds in a bid to bring more competition to the space and decrease rising data costs for investors.
The changes will see new categories of data added to the definition of what is considered "core" to align it more closely with proprietary feeds. They are also intended to bring more competition into the data market by allowing entities other than the exchanges to develop and sell data products based on exchange's data.
However, the move was met with an outcry from incumbent exchanges Nasdaq, Cboe and the New York Stock Exchange who filed court petitions against the SEC's decision in February claiming them to be arbitrary. 
"Under the new regime, consumers would no longer face a binary choice between affordable but content-limited feeds and content-rich but expensive products," the Courts said in their findings.
"Instead, in the new competitive marketplace, consumers would be able to choose from an array of data products featuring different data at different speeds and at different price points."