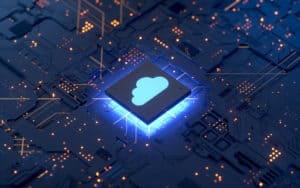 Jefferies has entered a four-year agreement with Amazon Web Services (AWS) to modernise its information technology (IT) infrastructure by migrating it to the cloud.
AWS will be used by Jefferies as its primary cloud infrastructure provider and its core business systems, internal and customer-facing applications, IT resources and companywide data will be moved to AWS.
The partnership will allow Jefferies to improve the speed, quality, and the types of digital services it can provide to clients and employees, as well as enabling development, operational efficiencies, and cost savings.
The platform will also be utilised to automate existing processes and workflows, develop new products and improve existing services provided by Jefferies. 
"By shifting from an application development to an application assembly and integration model, as well as distributing cloud services firmwide, we will not only modernise our technology, we will drive business innovation," said Vikram Dewan, chief information officer at Jefferies.
Jefferies and AWS have worked collaboratively for several years and with this extended agreement, Jefferies plans to make cloud-native platforms the foundation for over 90% of new modernised workloads at the firm over the next four years.
AWS has seen cloud adoption from various firms over the last the year, including  Nasdaq, which partnered with AWS to migrate its North American markets to cloud using a solution co-designed by the two firms.
Similarly, BMO Financial Group partnered with AWS in June last year to drive the cloud transformation of its banking platforms and to develop cloud-based digital financial services applications.