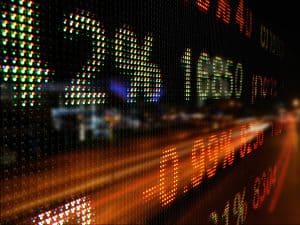 Cowen has expanded its outsourced trading division with services in foreign exchange, commodities and futures, and has hired two veterans from BTIG to lead the project.
Alan Circle and Martin Ferraro have joined the outsourced trading unit at Cowen as managing directors and co-heads of foreign exchange, commodities and futures, leading the expanded service as it looks to capture a broader global audience.
Circle and Ferraro both join Cowen from BITG where they were formerly co-heads of foreign exchange, commodities and futures. Circle has also worked in senior trading FX roles at HSBC and JP Morgan, while Ferraro has previously worked at BNP Paribas, Lehman Brothers and JP Morgan.  
Both are based in New York and will report to Michael Rosen and Jack Seibald, global co-heads of prime brokerage and outsourced trading. Cowen added that it expects to hire more team members in London and Hong Kong over the course of this year.
"As seasoned professionals with lengthy careers trading these important asset classes on both the buy- and sell-sides, Alan and Marty bring strong relationships, market knowledge and dedication to client service," Seibald commented. "These qualities align with Cowen's philosophy and commitment to help our clients outperform by providing exceptional service and execution across asset classes."
Pressures on asset management fees, increased costs due to regulatory requirements and MiFID II's best execution requirements have contributed to a surge in buy-side firms outsourcing their execution to providers like Cowen.
While some buy-side traders see the trend as a threat to their role, providers of outsourced trading argue it can save significant costs for active fund managers. Various financial institutions have made moves to launch or expand outsourced trading services, including Virtu Financial, INTL FC Stone, Wells Fargo, Cowen and others.
"The addition of foreign exchange, commodities and futures marks an important development for Cowen's outsourced trading effort," said Rosen. "Long established in global equities, Cowen has built a strong team of dedicated personnel in the US and UK with derivatives and fixed income experience over the past year, and we will also provide world-class service in these additional asset classes."