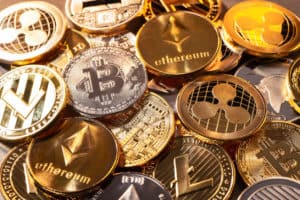 Cowen has launched a new trading and custody division aimed at institutional investors in a bid to accommodate rising demand for digital assets.
Named Cowen Digital, the new platform offers institutions access to the digital asset ecosystem using trade execution and custody solutions.
Cowen confirmed that the platform had been trading crypto on behalf of its clients for several months, with plans to add derivatives and futures and decentralised finance (Defi) and NFT access in the future.
Custody solutions on the new platform will be leveraged through a partnership with PolySign's Standard Custody & Trust – following Cowen's $25 million investment in PolySign last year.
Users of Cowen Digital will be able to access Cowen's aggregated liquidity; proprietary algorithms and trade directly from Standard Custody's cold storage solution.
Drew Forman, who has been managing director and head of equity derivatives at Cowen since 2017, has been appointed as head of the new division, effective immediately.
"In conjunction with our integrated partners Standard Custody and prime brokerage solutions provider, Digital Prime Technologies, Cowen Digital provides our institutional client base with the same dedicated level of thought leadership, product capability, service and professionalism they have come to expect from Cowen," said Dan Charney, co-president of Cowen.
TP ICAP also moved to launch a similar digital assets spot trading marketplace in June last year as part of an expansion of its existing digital assets business launched in 2019.