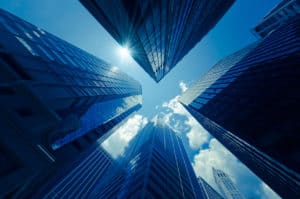 Cowen has hired a former prime brokerage sales veteran from Deutsche Bank as it looks to bolster its global securities finance and prime services division. 
Joseph Genovese joins the US firm as head of Delta One swaps sales, where he will be responsible for client origination for Cowen's portfolio swap product. Based in New York, he will report to Matt Baldassano, head of global securities finance. 
"We are excited to have Joe as a new member of our team and dedicated to bringing new relationships to our financing offering and the firm. Cowen's swap product helps clients outperform by providing customers with the ability to trade via high-touch and receive long/short exposure through Cowen's algorithmic trading suite," said Baldassano. 
"Joe's knowledge and long-standing relationships will help showcase the breath of our firm across multiple products and add value to our clients in the synthetic financing space."
Genovese joins after more than 16 years at Deutsche Bank where served in a number of senior roles, including head of global prime distribution for the Americas. He also spent five years at Credit Suisse within its prime finance group and four years with Bear Stearn's prime brokerage division as a client relationship manager for hedge funds.
"Cowen's momentum, track record of success, global footprint and deep senior relationships with buy-side portfolio managers present an exciting opportunity. I have been watching their outstanding growth and am excited to join the team to help further build out this critical part of the business," commented Genovese. "Cowen's portfolio swap products offer an excellent opportunity for alpha generation and risk management and I look forward to working closely with the team to identify opportunities for our clients to outperform."
In March, Bloomberg reported that Genovese was initially set to join Citi as the head of sales for the Americas for its prime brokerage unit, but the bank withdrew the offer last year. Genovese denied any wrongdoing and is pursuing an arbitration claim against Citi for "improperly rescinding" the job offer.
Cowen has made several key hires over recent months, including the recruitment of Michael Fitzgerald from cross-town rival Cantor Fitzgerald to boost its prime services sales team. In February, it also took over the prime brokerage business of Global Prime Partners (GPP), a move that would bolster its European presence.