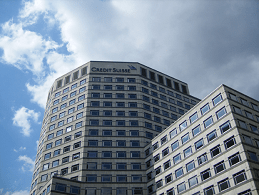 The broker-dealer businesses of Credit Suisse and Nomura have become the first two firms to go live on a new blockchain-based securities settlement platform for select US-listed equity trades.
Paxos Settlement Services is a private, permissioned blockchain solution designed to allow two parties to bilaterally settle securities trades directly with each other. The New York-based company claims the initiative represents the first time that blockchain-enabled settlement has been used in a live environment for US-listed securities.
The service launched under 'no-action relief' from the US Securities and Exchange Commission (SEC). Paxos added that Societe Generale will soon also begin settling US-listed equities trades with the blockchain service.
In launching the service with Credit Suisse and Instinet, Nomura's broker dealer unit, the platform is allowing for the simultaneous exchange of cash and securities to settle trades. Emmanuel Aidoo, head of digital asset markets at Credit Suisse, said the platform will allow them to take "important strides towards evolving market structure and unlocking capital that is tied up in legacy settlement processes."
"Launching Paxos Settlement Service under No-Action relief is the first step in our journey to transform post-trade infrastructure in the securities industry," added Charles Cascarilla, chief executive officer and co-founder of Paxos. "We've worked closely with Credit Suisse and Instinet to build a solution that can deliver long-term cost benefits and together we will refine the system in a live environment. Our upcoming application for clearing agency registration demonstrates our dedication to modernising market structure on a large scale." 
Additionally, Paxos announced that it will submit its application for clearing agency registration with the SEC this year so that it can offer the platform to all broker-dealers.
Paxos successfully raised $65 million from a series B round of funding back in 2018 in a bid to accelerate the pace in building the platform for financial institutions. The funding took its total raising to $93 million in capital. Founded in 2012 as bitcoin exchange and custodian itBit, the start-up rebranded to Paxos where it shifted its business to focus on providing services using blockchain.