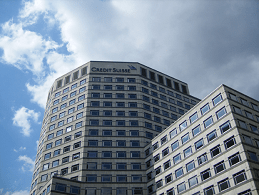 The Swiss Stock Exchange (SIX) has confirmed that Credit Suisse International has become the latest institution to sign up as a trading participant for Swiss securities.
The move means Credit Suisse International, which is part of Credit Suisse Group with operations in Amsterdam, Madrid, Milan, Singapore, and Sweden, will now have access to 46,000 securities on SIX, including equities such as Nestle, Novartis, and Roche.
SIX said that with Credit Suisse onboard, it has 94 participants trading the order book, with technology and infrastructure of the Swiss Stock Exchange. Credit Suisse joins other major institutions also trading on the Swiss Stock Exchange, including Citadel Securities, Goldman Sachs, and HSBC.
"We are happy to welcome our new member and wish him successful trading on the Swiss Stock Exchange," said head of sales Switzerland and Europe at SIX, Gregor Braun.
SIX added that in a bid to get new participants trading as quickly as possible, access for a new participant can be completed in less than a month. The exchange offers trading in bonds, ETFs, ETPs, sponsored funds, and structured products.
In June, high-frequency trading firm Jump Trading Europe joined the Swiss Stock Exchange as its first new trading member in 2020. SIX said at the time Jump Trading would gain access to more than 44,000 securities, as well as its trading infrastructure and order book.
Elsewhere, Credit Suisse recently confirmed plans to merge its global trading divisions with investment banking and capital markets in a major restructure.
The overhaul will see global markets, investment banking, and capital markets, and the Asia Pacific markets business, integrated to form a single and global investment bank division, it confirmed in a statement at the time.