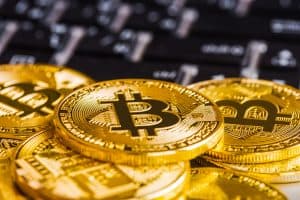 US-based cryptocurrency exchange and custodian has received regulatory approval to offer its services to institutional investors in the UK.
Gemini confirmed that it has gained an 'Electronic Money Institution' license from UK watchdog the Financial Conduct Authority (FCA), and is one of the first businesses that the FCA has approved under the Fifth Money Laundering Directive crypto-asset registration process.
UK-based institutional investors can now access the Gemini platform in their local currency, enabling them to access crypto trading, market data, and custody services for their clients. Gemini also operates its services for retail investors.
"Going live with our full services available in GBP in the UK is another exciting step forward in Gemini's international expansion, advancing our mission to empower individuals and organisations around the world through crypto," said Tyler Winklevoss, Gemini CEO.
"The UK is a global centre of financial innovation with a stringent and progressive regulatory regime. We're proud to help usher the crypto revolution into this historic market and become a part of its rich tradition. We look forward to welcoming consumers and institutional customers to our platform."
In March, Gemini rolled out functionality for clients to trade with its counterparts through Itiviti's NYFIX network. Itiviti supplied Gemini with the NYFIX network, which connects buy-side, sell-side, and trading venues to order routing networks.
More recently, UK-based digital asset exchange operator Archax became the first FCA regulated digital securities exchange after gaining regulatory approval. The approval meant for the first time, digital issuances globally can trade on an FCA authorised secondary market.