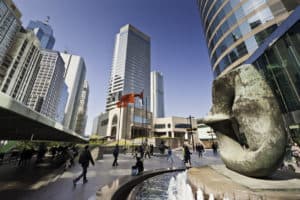 Hong Kong-based CSOP Asset Management has replaced its legacy system with the Eze Investment Suite by SS&C Technologies for its order management and portfolio accounting.
CSOP will use the Eze platform to manage its investment activity, including trading, modelling, reporting and settlement across its equities, ETFs, and leveraged and inverse products. 
Founded in 2008 CSOP is China's first offshore asset manager to operate outside of the mainland and facilitate foreign investment into China's capital market.
"We were looking for a system that could tailor its services to CSOP's needs. We were impressed by the level of investment in the system's capabilities," said Yuhang Zhuang, head of operations at CSOP Asset Management. 
"SS&C Eze Investment Suite's configurable rebalancing and benchmark features streamline our portfolio management and trading workflows. This technology investment will help us grow our business and provide global investors better exposure to China's indexes."
The asset manager is the second major buy-side firm to implement the Eze Investment Suite by SS&C in the last few months after Paris and London-based investment manager Eleva Capital overhauled its fixed income processes with the solution in March earlier this year.
Bardin Hill Investment Partners also installed the Eze order management system for its fixed income business and Blue Creek Capital automated its investment processes with the Eze Eclipse platform in September last year.
"We are pleased to support CSOP's foreign investment in China and the ETF space," said Michael Hutner, general manager of SS&C Eze. "At SS&C, we focus on supporting product innovation among asset managers in Asia and globally with robust, flexible multi-asset systems."