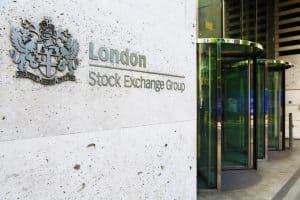 The London Stock Exchange Group's (LSEG) interest rate derivatives platform CurveGlobal has developed a new customer partnership incentive programme.
From 3 April, the 'Jump Ball' programme will award up to 10% of CurveGlobal equity capital – 9% through six quarterly assessment periods and a final award of 1% – to the largest customers at the end of the scheme.
It will be available to all members and client members trading products on the platform, and the top five firms in each quarter will receive newly issued shares measured by traded volume.
"It's a great way of rewarding firms who take a leading role in the adoption of our products, in line with our customer partnership approach," said chief executive, Andy Ross. "CurveGlobal continues to gain traction among users and the implementation of best execution rules under MiFID II is driving further growth in the platform."
Launched in September 2016, CurveGlobal was developed to disrupt the interest rate futures market dominated by major exchange operators such as ICE and Eurex, offering low trading fees and no market data charges.
Last month, major dealer banks including Barclays, Citi, Goldman Sachs and JP Morgan participated in CurveGlobal's latest £20 million funding round. The LSEG said the funds will be used to support the platform's long-term growth and product development which aims to modernise the futures market.
CurveGlobal has traded more than 2.2 million lots since it launched, with more than 10% of the volume executed over the course of January this year.