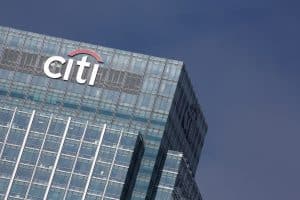 Citigroup has promoted one its senior executives to lead the group's EMEA business, according to an internal memo seen by The TRADE.
Current CCO for Australia and New Zealand, David Livingstone, has been appointed as successor to Jim Cowles as Citi's EMEA CEO, after the group announced Cowle's upcoming departure in September last year.
Having joined Citi in 2016, Livingstone held previous EMEA-focused roles with Credit Suisse as vice chairman of investment banking and capital Markets and head of M&A, and HSBC's head of investment banking advisory.
"Since joining Citi, [Livingston] has done an excellent job leading our franchise in Australia, driving stronger partnership between our institutional and consumer businesses, expanding our credit cards business through the acquisition of the Coles portfolio and bringing a fresh perspective to broader opportunities for Citi in the market," commented Mike Corbat, CEO of Citi.
The memo also confirmed that Barbara Desoer, CEO of Citibank NA (CBNA), will be retiring in April this year and is to be succeeded by Carey Lathrop, the current COO of CBNA.
"While Barbara will be leaving the management team, I am pleased to share that the Citigroup Board of Directors would like her to become a member and that it intends to nominate Barbara for election to the Board at our upcoming Annual Meeting," said Corbat.