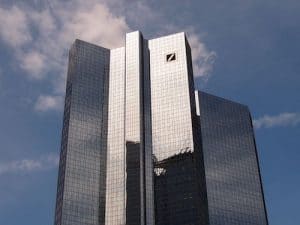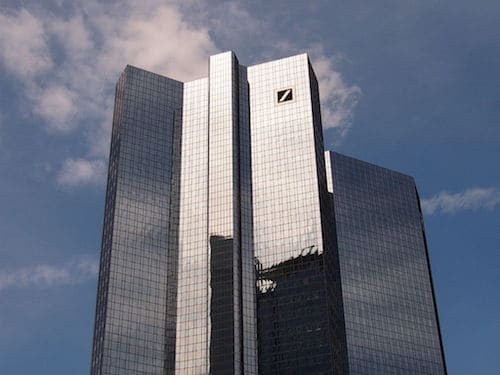 Deutsche Bank has poached one of UBS's most senior algorithmic trading heads to lead its Americas electronic equities desk in its most recent effort to bolster the business.
James Rubinstein has been appointed head of electronic equities for the Americas region at Deutsche Bank in New York. He joins the German investment bank after spending more than 12 years with rival UBS, most recently as a managing director and Americas head of algorithmic trading and analytics.
Rubinstein has more than 20 years' experience in the industry, focusing on algorithmic trading, quantitative research, transaction cost analysis (TCA) and liquidity strategy. Prior to his time with UBS, he spent two years working with order and execution management systems specialist FlexTrade, and more than four years leading the trading research group for Instinet before that.
Deutsche Bank said in April that it would be conducting a review of its global business equities as part of its latest restructuring plans. By May, the bank confirmed that it would be cutting around 25% of its equities sales and trading team in a bid to reduce its leverage exposure by €100 million.
As part of the restructuring,  Deutsche Bank is looking to axe at least 7,000 jobs from the business globally, bringing its total headcount from 97,000 to 90,000. As of the third quarter this year, recently appointed chief executive at Deutsche Bank, Christian Sewing, said that the company is on track to start 2019 with at least 4,500 fewer headcount than the beginning of 2018.
"In line with our previous commitments, the declines in headcount were mostly focused on our infrastructure staff this quarter as we worked to improve the efficiency of the firm, while maintaining our revenue-generating and control capabilities," James von Moltke, Deutsche Bank's CFO, added.
"Year-to-date, we have reduced our workforce by 2,800 with reductions of approximately 1,200 in corporate and investment banking, 500 in private and commercial banking and 1,100 in our infrastructure functions. We remain committed to reaching our target of less than 93,000 employees by year-end."
Deutsche Bank's equities sales and trading revenues were down 15% year-on-year in the third quarter this year, from €548 million last year to €466 million.